Live document links in Reports
If documents are included in the column of a report it would be great if the document name were a live link just like the matter numbers are. I could stop sending individual messages re: documents that were received and reduce # of emails that go out.
The option to include live links in PDF reports would be great too.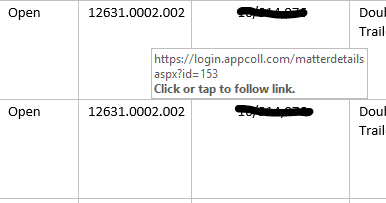 posted in Product Requests